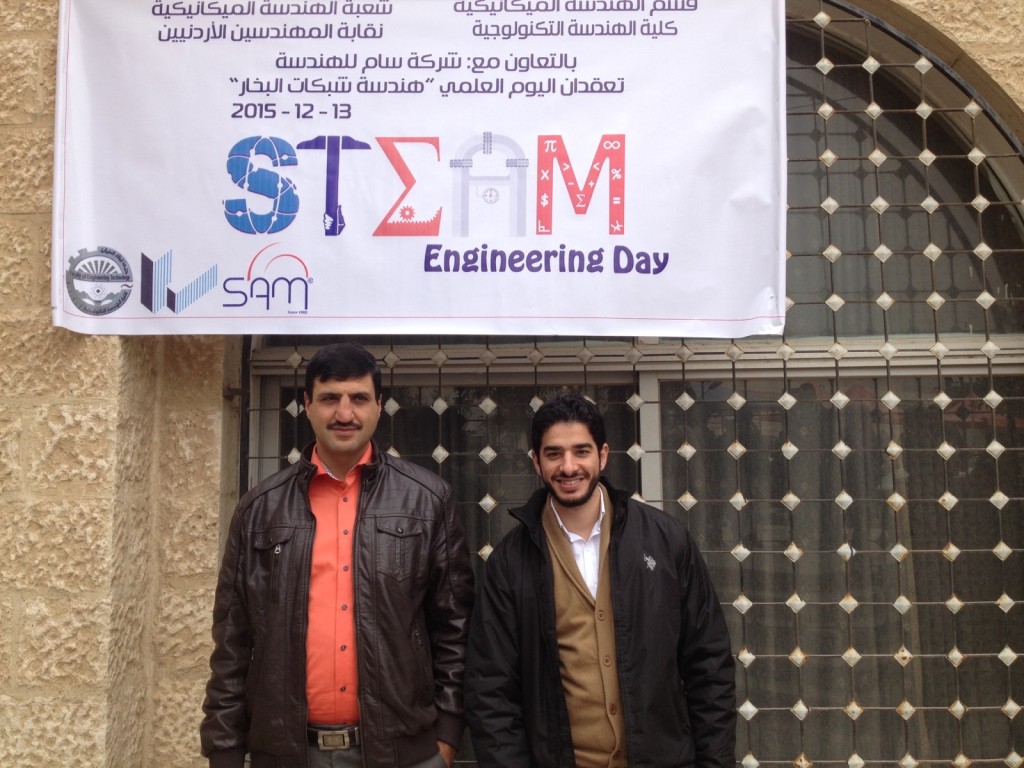 A full day lecture was given by SAM Engineering & Trade Co.; Eng. Ahmad Arafat & Eng. Said Abu Zeineh – to all mechanical students at Al Balqa' Applied University.
The lecture was under the name of Steam Engineering Day, covering all aspects of Steam Systems & Networks.
SAM Engineering is proud to share the  knowledge & experience with our fellow students in all Jordanian Universities.